Third meeting CEEA, Erasmus Plus Project
24.3.2017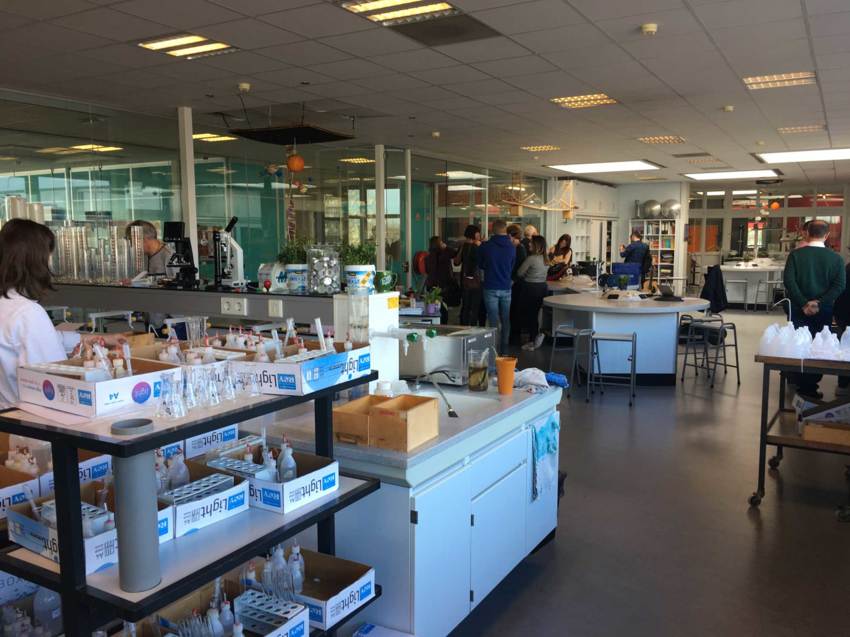 Third meeting CEEA, Erasmus Plus Project, in Rotterdam Netherlands 8.3. – 12.3 2017
The third meeting for the European Project "Chemical Experiments – an European Approach" took place in Rotterdam, Netherlands.
The HTL Dornbirn has been involved in this project as a partner school for two years and therefore some colleagues have been busy with a lot of work such as filming and editing nice chemical experiments, composing storyboards and the relating manuals for the text book - with the help of the class 4aCBT.
Helinium Gymnasium in Rotterdam invited and hosted all partners from Greece, Turkey, Rumania and also another school from the Netherlands, Comenius Gym.
Coming together the group discussed the evaluating process for the films and the manuals and furthermore the spreading strategy for the final products.
Beside the chemical issues we all spent an interesting time together e.g. attending teaching hours and visiting the famous dam and delta works in the Netherlands.
Franc Berktold